Today I was in Weizmann Institute of Science, to attend a popular science lecture.  The lecture's topic was "The role of molecular traps in plant behavior", and the reason I went to this particular lecture was because Mrs. Rina Tzoref arranged for it to be accessible.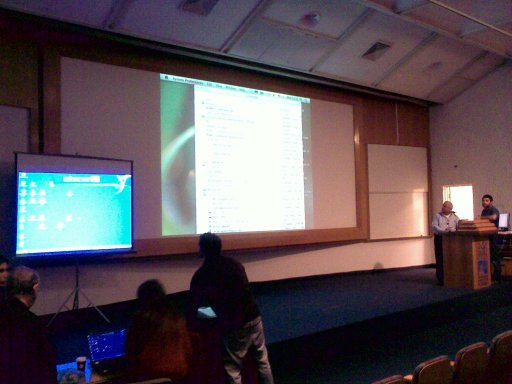 The subject was put in the context of the Green Revolution, which freed humanity from hunger due to shortage of agricultural produces.  However, population growth continues and agriculture needs to be even more efficient.
Currently, out of the theoretical yield, only about 60% gets consumed by people.  The other 40% are lost to weeds, pathogens (fungi, bacteria, viruses), insects and other animals.  In addition, it is also necessary to defend plants against plagues.  For example, the pathogen involved in the 1845-1849 Irish Potato Famine has made a comeback.  There is also a new pathogen from Africa, which infects wheat plants, and against which there is no currently known cure.
Therefore, it is very interesting to know how do plants defend themselves against pathogens and insects.  Most of the lecture dealt with those defense mechanisms.