Unexpectedly, the police found my stolen car. Then it took them five days to figure out that I need to be contacted via FAX rather than via voice phone call.
Appeal to all designers of forms and office procedures: in every place you ask for an applicant's phone number, please allow for the possibility that he/she is having a FAX machine rather than regular telephone.
When I received the FAX from the police, it reminded me of situations, like the one depicted in Isaac Bashevis Singer's book "Enemies, a Love Story", in which one lost a wife long time ago, went on with life, remarried and then the lost wife showed up again. The car, which served me for several years, no longer had a place in my life.
The car was found at entrance to a settlement in Samaria. The police had it towed to a lot in Ariel (also in Samaria), which is used to store cars after accidents and after recovery from car thieves. I found that the car grew aerials – apparently to make an impression and discourage policemen from stopping the car and closely inspecting it.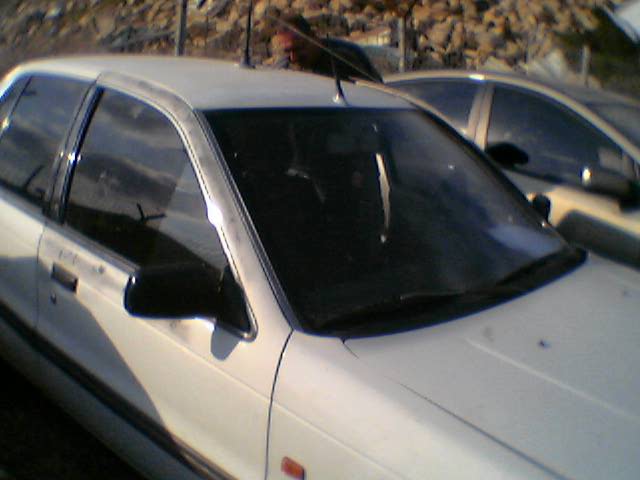 Today I disposed of the car for a pittance, after having gotten an offer from a company, which buys cars for disassembly and disposal. If I were to leave the car there for few more days, while trying to round up better offers, I'd have to pay 90NIS a day as storage fee, from which only the first two days are free.
Thankfully, the official bureaucracy involved in selling off a car for disassembly consisted only of one form, filled by the lot's attendant. If the car were to be returned to regular use, I and the buyer would have had to go to the local police station and arrange for a "car release form" (whatever it is).
A cellphone and people, who relayed for me FAX and SMS messages (first of all, my father), were instrumental in speedy resolution of the above.